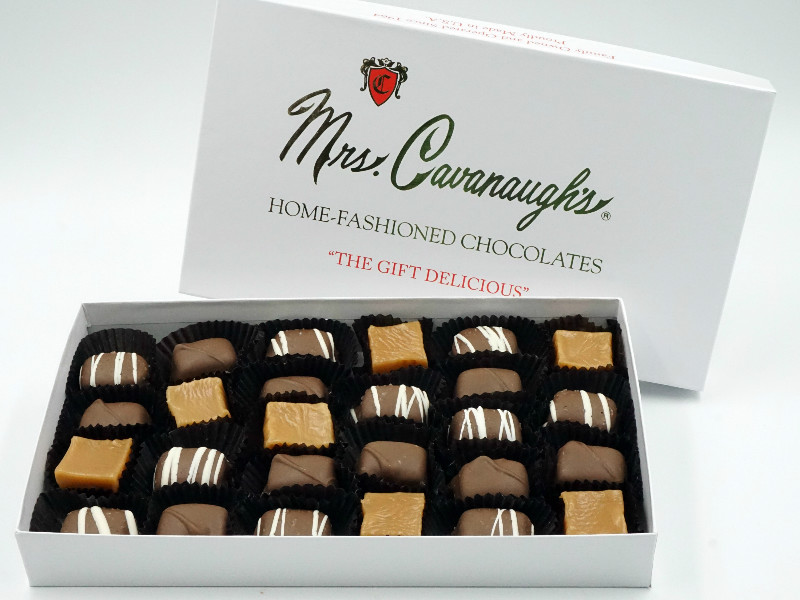 I just tried your chocolates for the first time. Man, are they ever good! The quality of the ingredients stands out! Don't EVER change ANYTHING! - Steven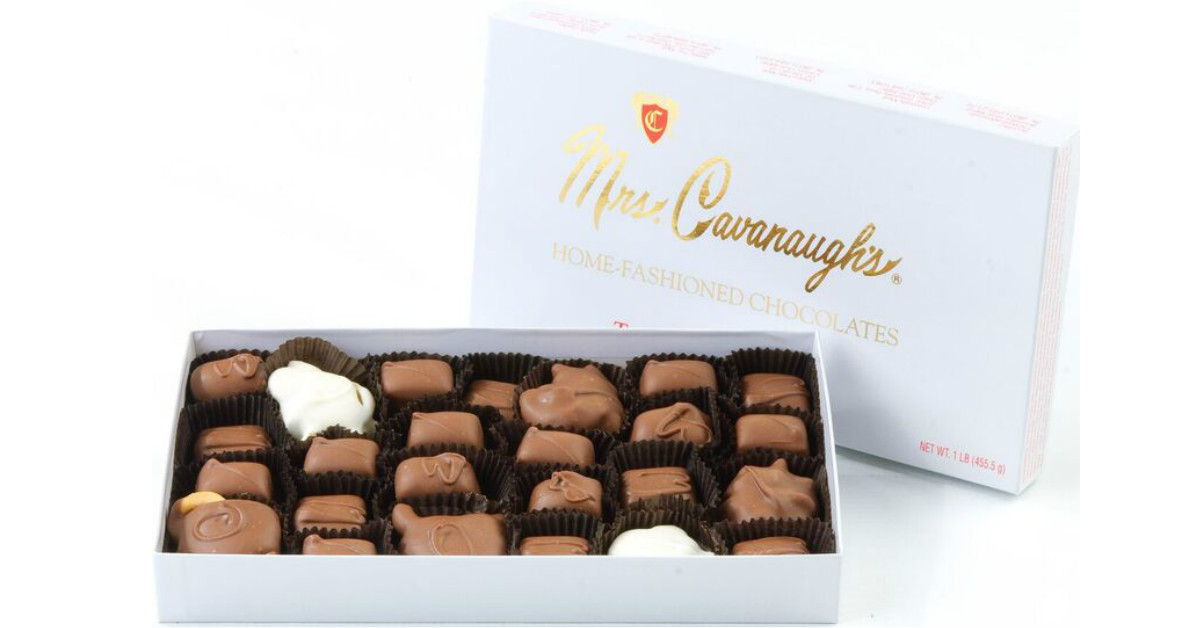 Lovely Chocolates!!!
These are the most lovely chocolates on the market. Smooth, rich, and elegant.
- Anonymous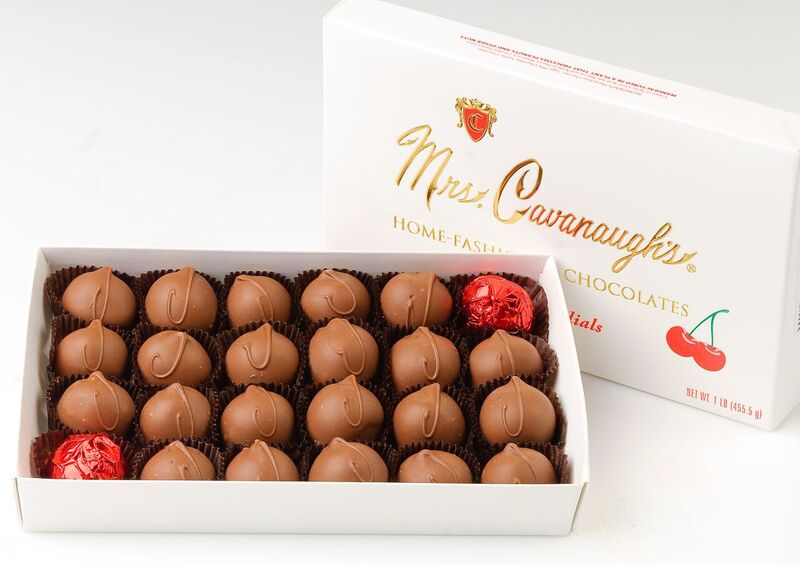 Delicious!
Cherry cordials are the best we ever tasted!! Husband absolutely loves them, and he's very picky when it comes to his cherry cordials!! Creamy chocolate and exceptional large cherries and liquid. Thank you for the wonderful treat!!
- Carol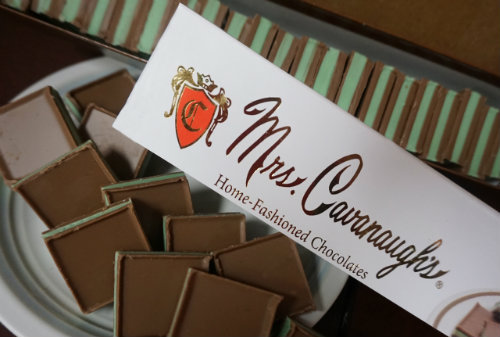 Mints from heaven
Mrs Cavanaugh's sandwich mints were a hit at a recent game night. My only regret was I didn't stash a few before going to the party. I won't ever make that mistake again!!
- Les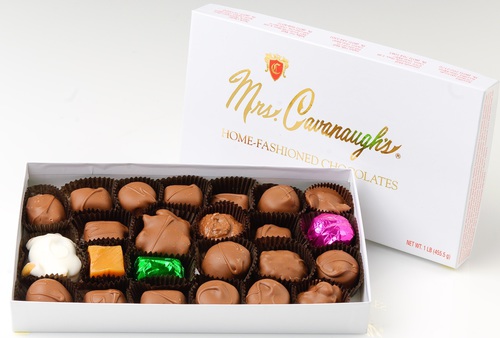 Can't eat just one[1]
The seven different chocolates we ordered were the BEST we have had in a very long time. We have LOOK for a long time to get the taste we have been longing for! Mrs. Cavanaugh candy fits the bill perfectly. We will order again thanks – P.S. our children& grandchildren love them also! - Jeff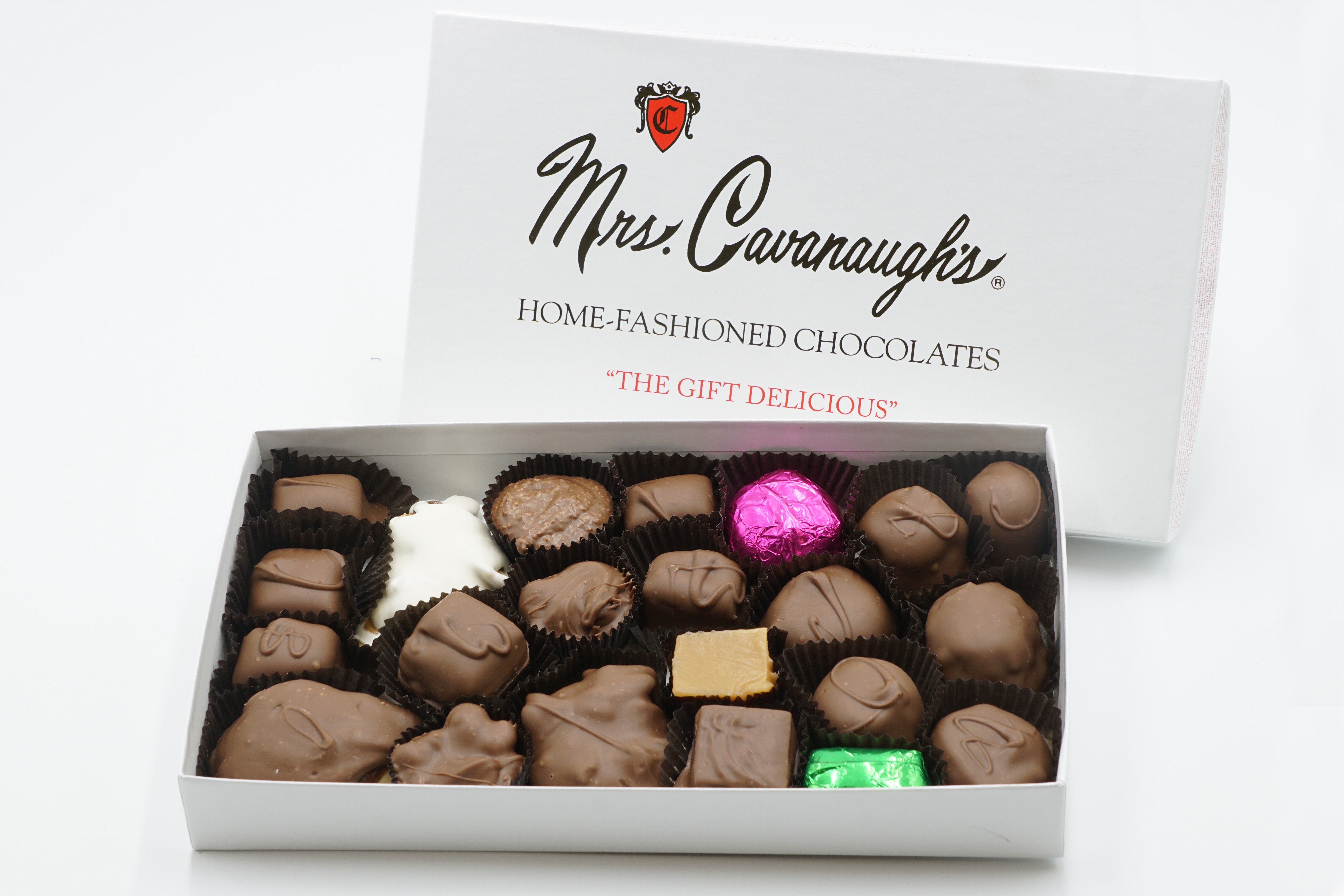 Loved picking out exactly what I wanted
I came across Mrs. Cavanaughs when I was searching for the best cream filled chocolates on Google. Then found out I could pick just the ones I wanted! I have only had a few of them because I want them to last. But every one I've had has been fabulous! I like how rich they are. I would recommend these to anyone. They're all great so far! - Eli
See our individual products to read hundreds of reviews from our wonderful customers.